Joondalup City Centre 360 degree interactive view
Joondalup City Centre is a master planned regional centre with significant advantages for businesses. Key transport, parking, government, education, shopping and entertainment facilities are located in close proximity.
To find out more about the advantages of locating your business in Joondalup please view the City's Business investment video.
Joondalup City Centre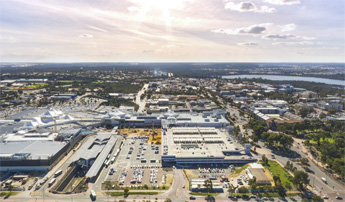 This is an interactive 360-degree view of the Joondalup City Centre, with links to websites for key places of interest for businesses and prospective investors. Use the controls at the bottom right hand side of the aerial view to navigate around.